Blue / Green Infrastructure
We use the principles of landscape and ecological design to create holistic landscapes which replicate some of the functions and services provided by grey infrastructure.
Blue-Green Infrastructure (BGI) can greatly enhance an existing site for residents, whilst also delivering solutions to climate change, biodiversity loss and reduce pressure on urban water management.
Our approach includes incorporating more trees, planting, hedges, wetlands, and waterbodies into the landscape to enhance its versatility and climate resilience.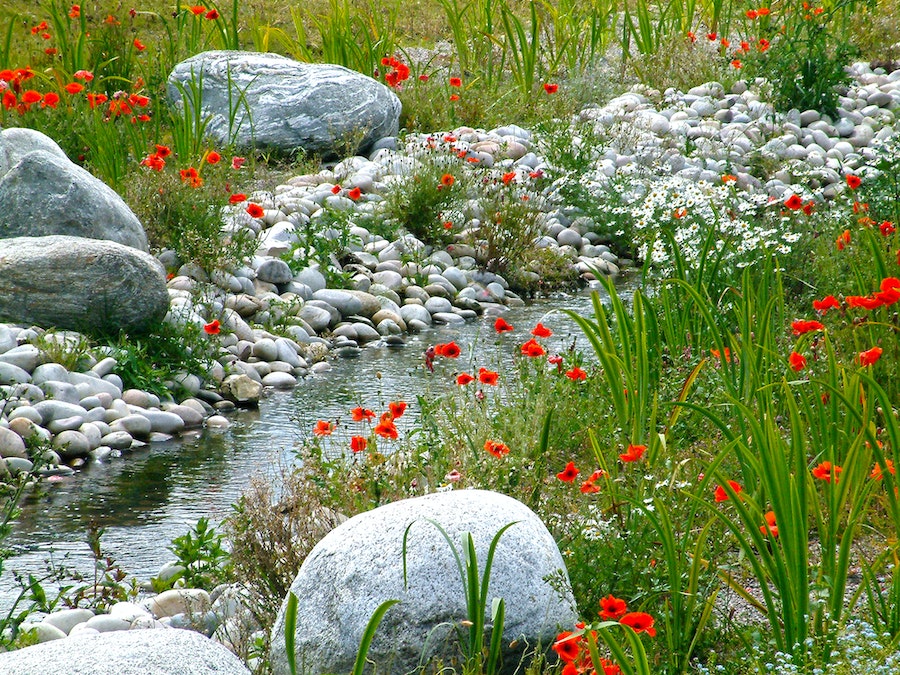 Rainwater pond alongside play at Bertha Park, Perth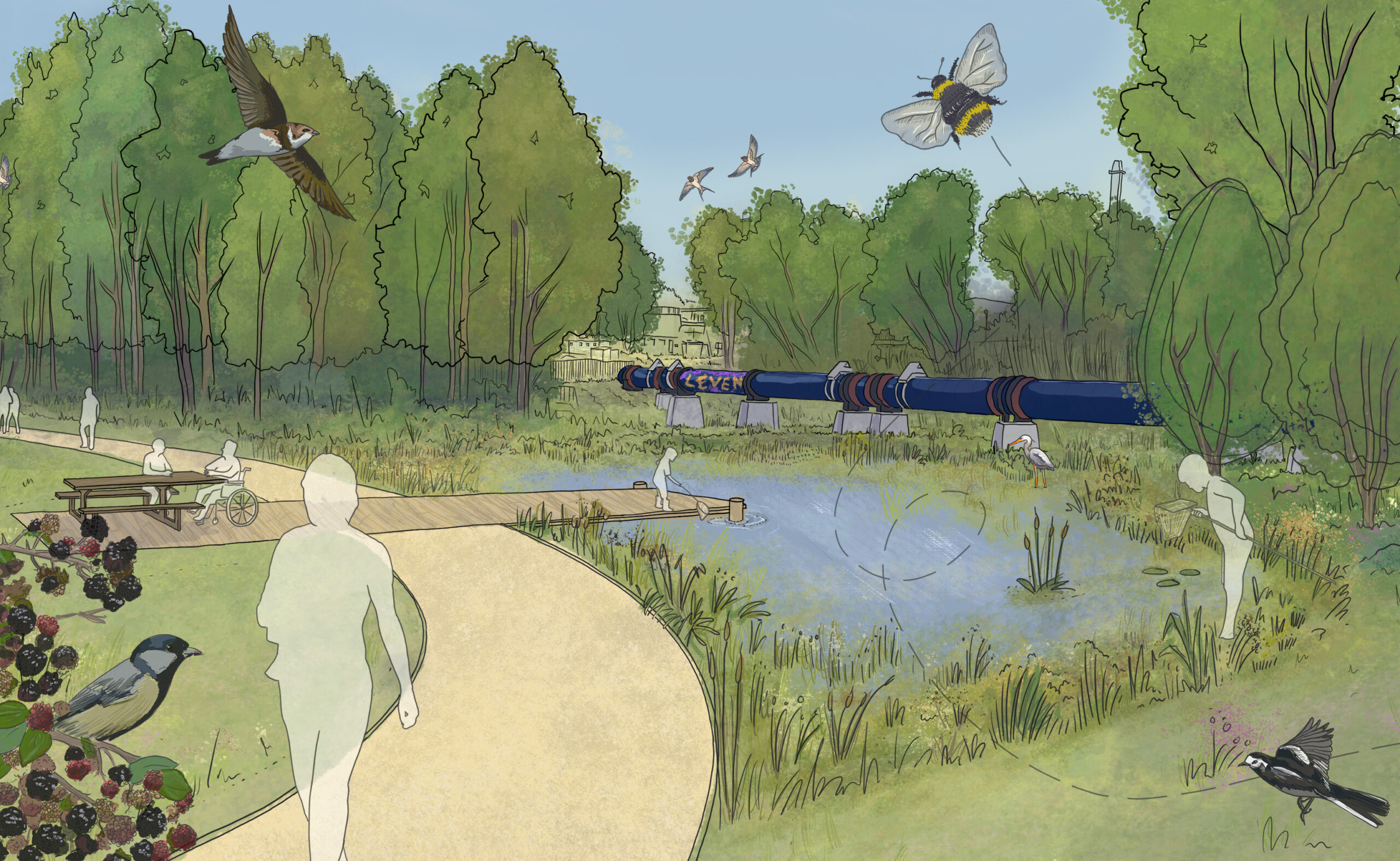 By managing rainwater, improving air quality, and providing shade, we create a healthier and more sustainable environment. BGI should create multi-functional spaces which also prioritise creating connecting paths, playful spaces, areas for sports and food growing, and improving habitats for wildlife to enhance the overall benefits of this approach.
Using innovative techniques, we present complex masterplans as accessible, interactive StoryMaps.
Existing and proposed sketch of blue-green infrastructure in Leven River Park
"RFB landscaping and public realm designs have been sensitive to the heritage of the site and are bright, attractive and fun with lots of creative play areas near the housing.
Their explanations and details are also articulate and compelling.
RFB provided workable design solutions, and proactive comparable precedence from other places to build the arguments."
– City of Edinburgh Council